accessible info : Osaka Metro / JR / Hankyu / Hanshin / Keihan / Kintesu / Nankai / Hotel


Area Information
---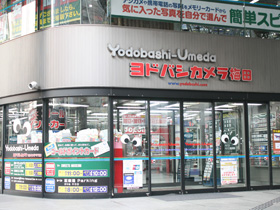 Umeda




Business and shopping area. There are many train stations: JR Osaka, Hankyu Umeda, Hanshin Umeda, and 3 Osaka Metro lines. The underground city is famous for its complexity. It may not be easy to find accessible routes, but there are many lifts and wheelchair accessible bathrooms. All the train stations are fully wheelchair accessible.

---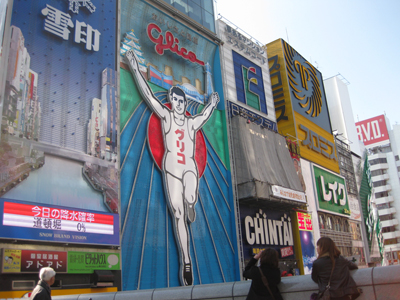 Namba, Dotonbori




Southern downtown of Osaka for shopping, eating, and night district. Nankai Railway trains goes between Namba and Kansai International Airport. Umeda (a northern downtown of Osaka) is more fashionable and modern than Namba. But Namba is more exotic and energetic than Umeda. It is easy to move round Namba area on wheelchair.

---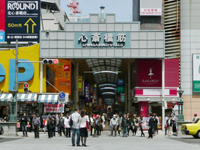 Shinsaibashi




Most famous shopping and fashion area for young people. A long shopping avenue between Namba station and Shinsaibashi station. Amrican village is the center of young culture and fashion. Many fashion brand flagship shop around Shinsaibashi. Public wheelchair accessible toilets in underground mall

"Crysta Nagahori" or big commercial buildings. Enjoy Shopping.

---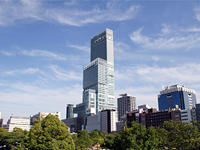 Abeno Tennoji




One of the most popular shopping spots in Osaka. Two big stations "JR Tennoji" and "Kintetsu Abeno " run to southern Osaka. JR lines goes to Kansai international airport. Abeno Harukas is the highest building in Japan. There are many shopping building, Kintetsu department store, and Q's mall. 10-15 min walk to Shitennoji temple ( the oldest temple in Japan ) from JR Tennoji station.

---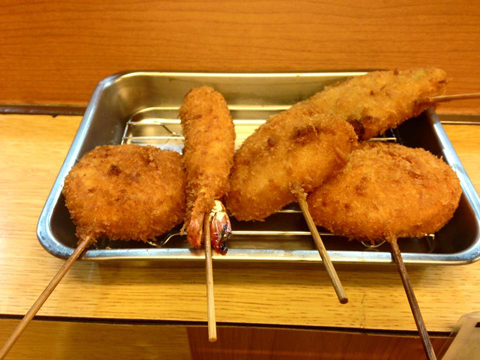 Shinsekai Tsutenkaku




Good economy food here. Famous for stick cutlet of beef and vegetables. Located JR Shin-Imamiya Station and Metro Dobutsuenmae. Tsutenkaku tower is the symbol of this area. Many homeless and cheep hotels here. South area is not so safe and old-fashion red strict there. Zoo is nearby therefore it is safe in day time. Many lonely men drink alcohol in day time.

---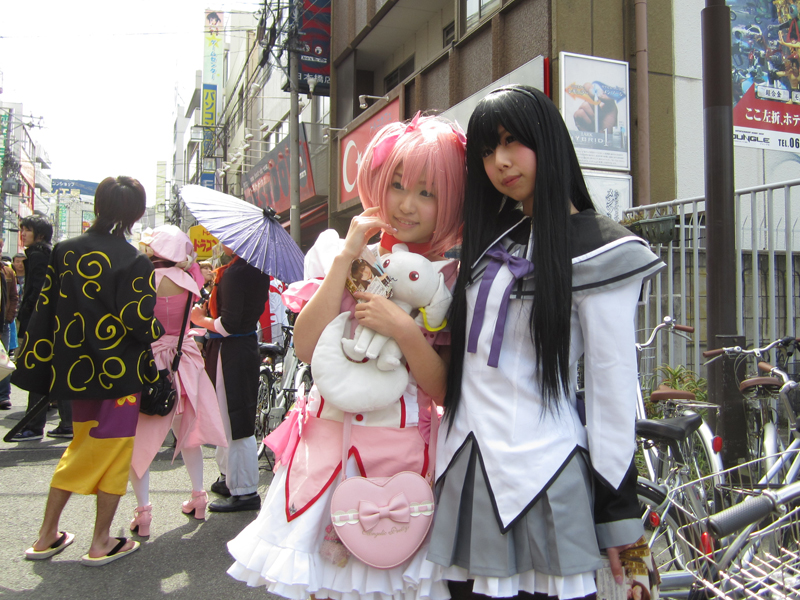 Nipponbashi "den den town"




Like Akihabara city of Tokyo. Many electronics and appliance stores. Located on the south east of Namba, this city is now the center of subculture in Kansai region, such as manga comics, anime, games and computers. There are maid cafes and otaku ( geek ) shops. Cosplayers' Heaven, a big cosplay parade, is held in every March. Wheelchair users can move around in this area. Some small shops have no lift and do not have enough space for wheelchairs, but there is no problem for wheelchairs to enter big stores.
---
Tenjinbashi shopping street




The longest shopping arcade in Japan, 2km straight. Located central Osaka. JR Tenma station is next to Osaka station. Many local owner small shops and nice economy local restaurants. The shrine and a Japanese comic storytelling theater are located on the south end of the arcade. " The Osaka Museum of Housing and Living " is located on north end of shopping street. Good choice to visit for selfie toursits. Also good option to visit on rainy day.
http://konjyakukan.com/


Osaka Sightseeing Spot
---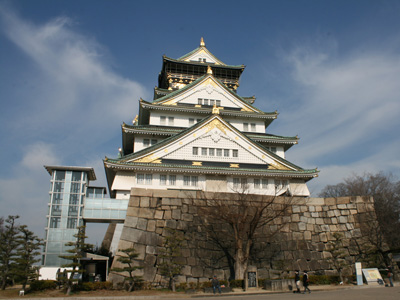 Osaka castle




Completely wheelchair accessible. All the floors are accessible by lift. The view from the top floor is excellent. The castle is located in Osaka Castle Park. Wheelchair users can enter the castle through the Otemon gate (the west side). The gates have no step but you have to walk the hilly load.
http://www.osakacastle.net/english/
---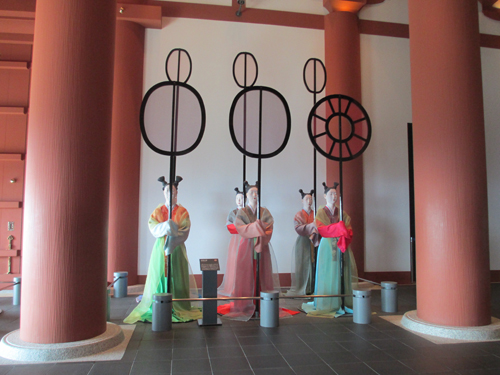 Osaka museum of history




Nearby Osaka castle. Located beside NHK TV station. Good option to visit on a rainy day before / after visiting Osaka castle.. We can study Osaka city history. Free kimono wearing on 7th floor.
http://www.mus-his.city.osaka.jp/eng/


---

Osaka Aquarium Kaiyukan




Located in Osaka port. Metro access is full wheelchair accessible. TWheelchair users can move around inside the aquarium by taking the wheelchair route. Top floor is not wheelchair accessible.

Not perfect, but almost all accessible. This is one of the largest aquariums in the world. Do not miss watching the whale shark and penguins.
http://www.kaiyukan.com/language/eng/
---

Cup Noodle Museum Ikeda




25 min from Umeda Station to Ikeda Station by Hankyu railway and 10 min walk. All wheelchair accessible. Free to enter the museum. You can make your own original cup noodle here.
http://www.instantramen-museum.jp/


---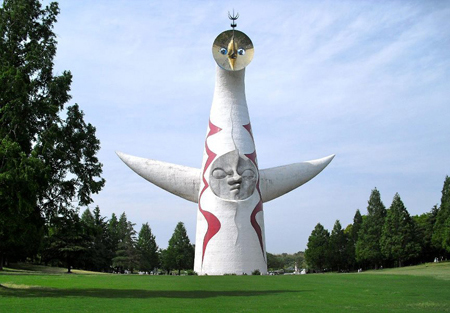 Expocity




One of big shopping mall located at expo 1970 park near Suita highway interchange.There are the Japanese garden and Japan Folk Crafts Museum. J league soccer Gamba Osaka soccer stadium is also located beside the mall. Expo park is also famous for cherry blossoms, flowers and autumn leaves. Osaka monorail is wheelchair friendly transportation.
http://www.expo70.or.jp/languages/english/
---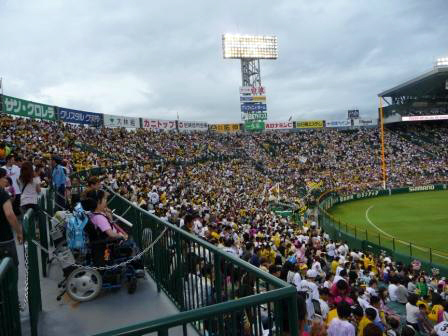 Koshien Stadium




A baseball stadium. This stadium is also Hanshin Tigers home ground. High school baseball tournaments are held there in April and August. So it is especially an important stadium for Japanese baseball players. The Koshien stadium was rebuild in 2009. There are many wheelchair spaces in each stand today. Hanshin railway Koshien Station is wheelchair accessible.

---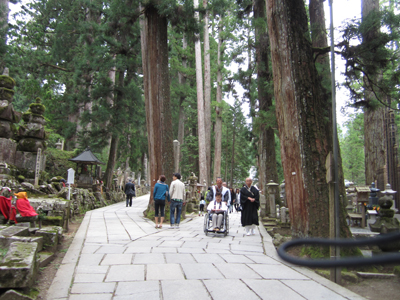 Koyasan




UNESCO World's heritage in Wakayama Prefecture. It takes about 100 minutes by Nankai railway from Namba Station and then 15min by cable car and bus. Trains and cable cars are fully wheelchair accessible, but only one non-step bus runs in the area. The taxi fare is about 2000yen from cable car station to the main temple. The inner Sanctuary called Okunoin is 2km walk from Gobyo Bridge or 600m walk from the car parking area. Both ways are wheelchair accessible. But other temples in Koyasan have many steps at those entrance. http://www.shukubo.net/
---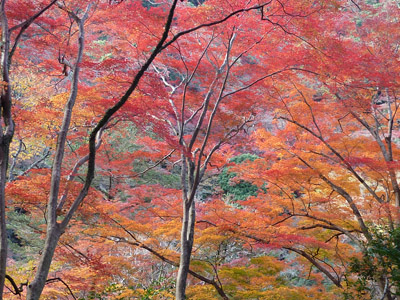 Mino water fall




Famous for autumn leaves and wild monkeys. 2,800m walk on hilly slope road from Hankyu Mino Station to the water fall. It takes 30 minutes by train from Hankyu Umeda Station. For wheelchair users it is a great challenge to reach the water fall, but it is possible with someone's help. There is a car parking near the water fall, but many stairs to go down. Late November is the best season for autumn leaves. http://midokoro.minoh.net/
---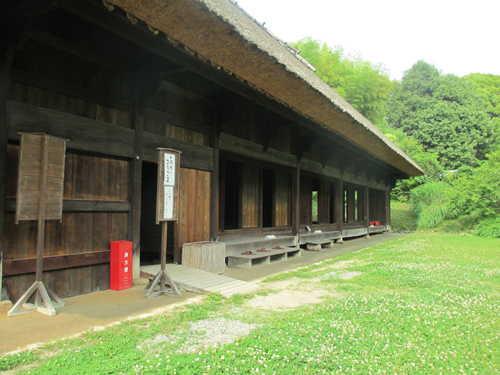 Old Japanese farm houses




Calm open air museum located in north Osaka, Hattori Ryokuchi park. 1km west of Metro station M10. There are many old Japanese houses. Hilly place, but they make the facility wheelchair accessible as possible as they can. Many ramps at the entrance of houses. Easy access to feel Japanese old living style.
http://www.occh.or.jp/minka/
---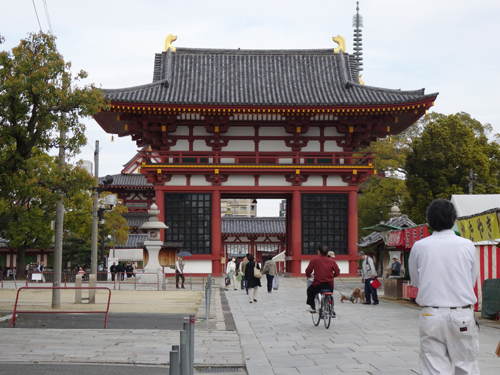 Shitennoji temple




First Japanese temple in Buddha's Law. Free to enter the temple. Calm temple in the big city. Many historical and traditional Buddhism buildings. Located neat Tennoji. Many ramp access to the hall. Wheelchair accessible temple.
http://www.shitennoji.or.jp/

---

The National Museum of Art




A fine collection of artworks centered on Japanese and foreign modern art. It often presents special exhibitions. The building itself is an example of modern architecture. All the exhibition rooms are located underground and fully wheelchair accessible. Train stations near the museum are also accessible. Osaka Science Museum is located next to the museum.
http://www.nmao.go.jp/en/
---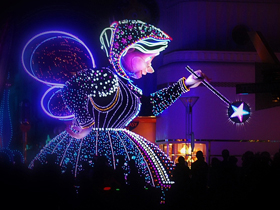 Universal Studio Japan




Fully accessible. But you cannot ride some attractions if you cannot walk. Wheelchair users enjoy all show attractions. The access is easy. JR train stations are wheelchair accessible. Enjoy the magical world of movies.
http://www.usj.co.jp/e/

---